Cart Contents
Your cart is currently empty
Subtotal: $0.00
Categories
Manufacturers
Email or Call
Call Immortal ATV Toll Free at:

Immortal Specials
Sponsored Events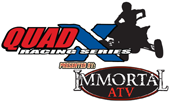 Immortal TV

Win this Immortal ATV $25 Gift Card
Will you win this Immortal ATV $25 Gift Card?

Maybe! All you have to do is register with our site(and no, we won't sell your info) and place an order, then rate your product and every month one random customer will be chosen to win this bad boy!

It's a $25 gift card good for any purchase at Immortal ATV.

So create an account, place an order, get the best price on your parts and win this Immortal ATV Gift Card, good luck!