Cart Contents
Your cart is currently empty
Subtotal: $0.00
Categories
Manufacturers
Email or Call
Call Immortal ATV Toll Free at:

Immortal Specials
Sponsored Events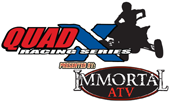 Immortal TV

Shipping, Return and Price Match Policies
SHIPPING:


Most in stock orders $50 and over placed before 3 P.M. Pacific Time will be shipped via ground freight the same day for FREE!* Orders under $25 are charged a flat shipping rate of $5. Orders under $50 are charged a flat shipping rate of $6.50.

Please email sales@immortalatv.com to obtain information and prices for expedited shipping or shipping to Alaska or Hawaii.

International shipping rates will be shown in the cart at checkout. Some larger/oversize items are excluded from the International rates generated in the cart. International rates include all taxes and customs fees and typically arrive within 3-6 business days. For a list of all countries we currently ship to, please click "FAQ" above.

Orders placed on weekends or major holidays will usually ship the following business day.

*Shipping offers only apply to shipments to 48 contiguous states.

Most items are in stock and will ship the same day if your order is placed by 3 P.M. Pacific Time. Some items are shipped directly from Immortal ATV, others are shipped from various suppliers. You can expect to receive your package in:

2 business days when shipped to Arizona, California, Colorado, Idaho, Montana, Nevada, Oregon, Utah, Washington and Wyoming.

3 business days when shipped to Kansas, Missouri, Nebraska, New Mexico, North Dakota, Oklahoma, and South Dakota.

4 business days when shipped to Alabama, Arkansas, Florida, Georgia, Illinois, Indiana, Iowa, Kentucky, Louisiana, Michigan, Minnesota, Mississippi, Northa Carolina, Ohio, South Carolina, Tennessee, Texas and Wisconsin.

5 business days when shipped to Alaska, Connecticut, Delaware, Hawaii, Maine, Maryland, Massachusetts, New Hampshire, New Jersey, New York, Pennsylvania, Rhode Island, Vermont, Virginia, and West Virginia.

**Shipping times are estimates and may vary depending on exact address.


RETURNS:


Most products can be returned or exchanged within 30 days of purchase if it meets the following criteria:

Your purchase must have been within 30 days. The product must be in new condition with all of the original packaging, parts and included instructions. The product must be new and not show any signs of installation. There are no returns on electrical components (rev boxes, ignitions..), made to order items or tire/wheel kits.

If you meet this criteria then you must contact us to obtain a Return Authorization Number. Contact us using the chat box on the left of all of our web pages, via email at sales@immortalatv.com or toll free at (800)380-9646. We will not accept a return without a RA#. The reason for this is that we need to know why you are returning the product. It is quite possible that you are trying to return a product that you think does not fit when in fact you may be installing it improperly. Once a RA# is obtained then you are responsible for all shipping costs(unless the product is defective or sent in error) to and from Immortal ATV and possibly additional shipping costs if your return causes your original purchase to no longer qualify for the free shipping offer.

If the product is defective or sent in error then you will not be responsible for return shipping.

All returns are subject to a 15% restocking fee.

Warranty issues should be directed to the manufacturer of the product.


PRICE MATCH GUARANTEE:


We will match any of our competitor's pricing as long as:

You request the price match before or at the time of placing your order.

The competitor's website is a valid U.S. dealer and displays shipping, handling, taxes and all other charges.

The product is exactly the same and for the same make/model machine.


The following are excluded for our price match guarantee:

Items that are on closeout, backorder, clearance, special sale or blemished.

Any price not listed online such as verbal or emailed.

Discount and auction sites such as Ebay.

Prices obtained using competitors's coupons or loyalty programs.

Our price match will exclude your order from any other discounts or promotional codes.

We reserve the right to refuse a price match at our sole discretion.


How do you request the price match? Easy, just contact us here:

Contact Us

Use the online chat button or call us at (800)380-9646

Please include the competitor's website, link to the product, part number, price and the make, model and year of machine the part is for.