Cart Contents
Your cart is currently empty
Subtotal: $0.00
Categories
Manufacturers
Email or Call
Call Immortal ATV Toll Free at:

Immortal Specials
Sponsored Events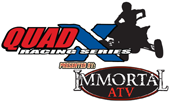 Immortal TV

Product Details
Overview
***PLEASE READ BELOW AND VIEW IMAGES TO PROPERLY CONFIGURE THE WHEEL***
OMF beadlocks are made from high quality artificially aged and heat treated 6061-T6 aluminum plate ensuring the best quality around. Pair this with an inner reinforcing ring and the high quality of a DWT .190" 6061-T6 wheel and you have one unstoppable wheel.

To save a little weight and add more style to an already awesome wheel, upgrade to the new Super Lite or Drain Beadlocks as shown in the additional images. Standard beadlocks do not have the oval indentations or drain holes in the beadlock.

All wheels, beadlocks and rings come standard in polished aluminum but can be powder coated for an additional charge to create a truly unique and awesome looking wheel.

Fronts are available in 3+2 or 4+1 offsets. 3+2 with the inner reinforcing ring option will have an actual inner ring welded in, the 4+1 will have a rolled inner lip rather than a welded ring due to clearance issues.
Most OMF wheels are made to order and will take up to 2 weeks to manufacture.

Above main photo shows a standard beadlock wheel in Black with standard bead lock ring and Honda Red colored bead lock ring, click "Photos" above to see wheel with reinforcing rings only.
Reviews
Add Your Review
Reviewer: J Racer
02/25/2014 03:50pm

The Cadillac of wheels, what else can I say?
Reviewer: Mr Quad
08/22/2011 01:19pm

Awesome wheels. More costly than ITP, DWT, but they last forever!!
Add Your Review
Tell a Friend