Cart Contents
Your cart is currently empty
Subtotal: $0.00
Categories
Manufacturers
Email or Call
Call Immortal ATV Toll Free at:

Immortal Specials
Sponsored Events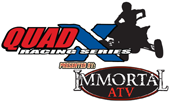 Immortal TV

Product Details
View Larger Image

(0.0 on 0)

Bel-Ray ATV Trail 4-Stroke Motor Oil 1 Liter

SKU: 1181840001*
Overview
Bel-Ray ATV Trail with Rust Defense System motor oil is specifically engineered to meet the demands of recreational and utility All Terrain Vehicles.
Protection against high temperatures, severe loads, exceptional rust protection, film strength, and temperature stability.
Reviews
Add Your Review
Currently there are no reviews for this product. Share your opinion with others, be the first to write a review.
Add Your Review
Tell a Friend