Cart Contents
Your cart is currently empty
Subtotal: $0.00
Categories
Manufacturers
Email or Call
Call Immortal ATV Toll Free at:

Immortal Specials
Sponsored Events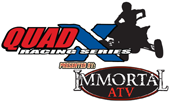 Immortal TV

Product Details
View Larger Image

(0.0 on 0)

Klotz Mx4 Off-Road Techniplate 4-Stroke Motor Oil 32oz.

SKU: 1122960002*
Overview
Mx4 is designed for use in the new generation of 4-stroke performance motorcycle and ATV engines.

Techniplate technology is an advanced synthetic lubricity system which contains precision engineered lubrication molecules that protect engine components from molecular shearing and extreme heat.
Reviews
Add Your Review
Currently there are no reviews for this product. Share your opinion with others, be the first to write a review.
Add Your Review
Tell a Friend