Cart Contents
Your cart is currently empty
Subtotal: $0.00
Categories
Manufacturers
Email or Call
Call Immortal ATV Toll Free at:

Immortal Specials
Sponsored Events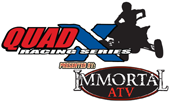 Immortal TV

Product Details
View Larger Image

(0.0 on 0)

Pro Honda HP Transmission Oil 80w/85w 32 oz.

SKU: 1120320001
Overview
HP Trans Oil offers ultra-high film strength and shear stability to minimize transmission wear, while its high thermal stability prevents foaming and premature oil breakdown.

Special anti-friction additives allow smoother shifting, while minimizing drag and power loss. Anti-shear additives increase clutch life, reducing clutch slippage.
Reviews
Add Your Review
Currently there are no reviews for this product. Share your opinion with others, be the first to write a review.
Add Your Review
Tell a Friend