Cart Contents
Your cart is currently empty
Subtotal: $0.00
Categories
Manufacturers
Email or Call
Call Immortal ATV Toll Free at:

Immortal Specials
Sponsored Events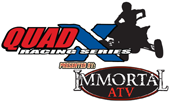 Immortal TV

Product Details
View Larger Image

(0.0 on 0)

Dupont Pure Silicone Lubricant 10 oz. Aerosol

SKU: 1112900001
Overview
Specially formulated to ensure optimum lubricity on both metal and non-metal surfaces.

Clean, non-corrosive film is ideal for materials that may be damaged by conventional petroleum lubricants.

Ideal for rubber, plastic and wood.
Reviews
Add Your Review
Currently there are no reviews for this product. Share your opinion with others, be the first to write a review.
Add Your Review
Tell a Friend