Cart Contents
Your cart is currently empty
Subtotal: $0.00
Categories
Manufacturers
Email or Call
Call Immortal ATV Toll Free at:

Immortal Specials
Sponsored Events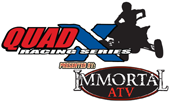 Immortal TV

Product Details
Overview
Kit includes: Tusk Cable Luber and Champions Choice cable lube.

Clamps over the cable and the housing.

Designed to be used with aerosol cable lube.

Effortlessly injects lubricant through the entire cable housing.

Lubricates and rustproofs moving parts even at temperatures below zero.
Reviews
Add Your Review
Reviewer: Steve Joy
10/09/2011 06:28am

Made cable maintenance a breeze!
Well worth the money.
Add Your Review
Tell a Friend