Cart Contents
Your cart is currently empty
Subtotal: $0.00
Categories
Manufacturers
Email or Call
Call Immortal ATV Toll Free at:

Immortal Specials
Sponsored Events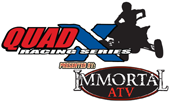 Immortal TV

Product Details
Overview
This biodegradable, non-corrosive wash is formulated to remove the tough stuff that other cleaners can't. It penetrates dirt, mud or whatever else you can get into on the track, in the woods, or on the farm and leaves your ATV looking showroom clean.

It's safe for all ATV finishes when used as directed.
Reviews
Add Your Review
Currently there are no reviews for this product. Share your opinion with others, be the first to write a review.
Add Your Review
Tell a Friend