Cart Contents
Your cart is currently empty
Subtotal: $0.00
Categories
Manufacturers
Email or Call
Call Immortal ATV Toll Free at:

Immortal Specials
Sponsored Events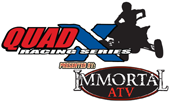 Immortal TV

Product Details
View Larger Image

(0.0 on 0)

Liquid Performance Microfiber Cloth 2-Pack

SKU: 1235490001
Overview
Ideal for high-quality cleaning and detailing.

Perfect for use in drying or polishing a car, motorcycle, boat, or any reflective surface.

Can absorb up to 7 times their dry weight in water.

Each pack contains 2 cloths.
Reviews
Add Your Review
Currently there are no reviews for this product. Share your opinion with others, be the first to write a review.
Add Your Review
Tell a Friend