Cart Contents
Your cart is currently empty
Subtotal: $0.00
Categories
Manufacturers
Email or Call
Call Immortal ATV Toll Free at:

Immortal Specials
Sponsored Events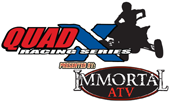 Immortal TV

Product Details
View Larger Image

(0.0 on 0)

Boyesen Quickstart KTM 450 SX-F 2007-2012

SKU: 1267980001
Overview
MXA 5 Star rated "If you can't start your FCR-equipped four-stroke when it stalls, you need the Boyesen QuickStart".

Integrated Hot Start Assist eliminates problem 4-stroke hot start procedure.

Tunable leak jet circuit maximizes volume of fuel and duration of fuel spray for any condition.

Patented design stops bogging and improves throttle response.

Improved low end performance.

Investment cast and finished to precise tolerances.

High volume vertical check valve located in the QS3 for precise, consistent fuel metering.

Fits ALL Keihin FCR carbs.
Reviews
Add Your Review
Currently there are no reviews for this product. Share your opinion with others, be the first to write a review.
Add Your Review
Tell a Friend