Cart Contents
Your cart is currently empty
Subtotal: $0.00
Categories
Manufacturers
Email or Call
Call Immortal ATV Toll Free at:

Immortal Specials
Sponsored Events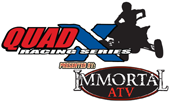 Immortal TV

Product Details
View Larger Image

(0.0 on 0)

Outerwears Pre Filter For K&N Air Filter Yamaha Raptor 125

SKU: 1093040016
Overview
Outerwears are a pre-filter designed to be run with K&N filters.

Pre-filters are designed to deflect the damaging debris, which clogs air filters, compromising peak air-flow and horsepower. The pre-filter also extends the time between servicing intervals reducing costs and increasing convenience for the consumer.
Reviews
Add Your Review
Currently there are no reviews for this product. Share your opinion with others, be the first to write a review.
Add Your Review
Tell a Friend