Cart Contents
Your cart is currently empty
Subtotal: $0.00
Categories
Manufacturers
Email or Call
Call Immortal ATV Toll Free at:

Immortal Specials
Sponsored Events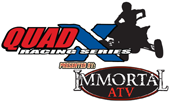 Immortal TV

Product Details
View Larger Image

(5.0 on 1)

Teixeira Tech Swingarm Skidplate Honda TRX 450R and 450ER

SKU: 8027-0303-000
Overview
Kit Includes: Center Skid Plate Frame, Polyurethane Brake Rotor Guard, Shark Fin Sprocket skid guard, and necessary hardware.

Hybrid design using Stainless Steel(skid plate), Aluminum(sprocket guard), Polyurethane(rotor guard).

Modular design allows individual part replacement.

Maximum Protection for Swing-Arm, Brake Disc Rotor, Sprocket, and Chain.

Maximum Ground Clearance.

Lightweight Design (about 4 lbs.)

Long Travel Linkage Compatible.

Benefits of dual sprocket guard(clearance) without the disadvantages(breakage)
Reviews
Add Your Review
Reviewer: ATV King
09/08/2013 03:09pm

This is the best swingarm guard available. It has everything I need, rotor and sprocket protection and I can still use a bolt on chain guide with this. It lacks linkage protection but the clearance on this is amazing.
Add Your Review
Tell a Friend