Cart Contents
Your cart is currently empty
Subtotal: $0.00
Categories
Manufacturers
Email or Call
Call Immortal ATV Toll Free at:

Immortal Specials
Sponsored Events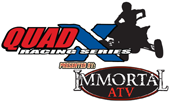 Immortal TV

Product Details
View Larger Image

(0.0 on 0)

Free Flo No Slop Gas Cap Vent Hose 1/4"x18"

SKU: 1011900003*
Overview
Measures 1/4" I.D. x 18" long.

Has a one way check valve to let air flow in but no gas flow out.

Black shown above, click photos above to see other colors.
Reviews
Add Your Review
Currently there are no reviews for this product. Share your opinion with others, be the first to write a review.
Add Your Review
Tell a Friend