Cart Contents
Your cart is currently empty
Subtotal: $0.00
Categories
Manufacturers
Email or Call
Call Immortal ATV Toll Free at:

Immortal Specials
Sponsored Events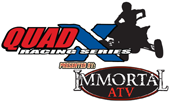 Immortal TV

Product Details
View Larger Image

(0.0 on 0)

Teixeira Tech Linkage Skid Plate Honda TRX 450R and 450ER 2006+

SKU: SPL-TRX450R
Overview
Only fits the Teixeira Tech linkage.

The Teixeira Tech Honda TRX450R Linkage Skid Plate is designed to protect your linkage from damage from obstacle that may sneak up on you.

The Linkage Skid is constructed from stainless steel.
Reviews
Add Your Review
Currently there are no reviews for this product. Share your opinion with others, be the first to write a review.
Add Your Review
Tell a Friend