Cart Contents
Your cart is currently empty
Subtotal: $0.00
Categories
Manufacturers
Email or Call
Call Immortal ATV Toll Free at:

Immortal Specials
Sponsored Events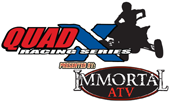 Immortal TV

Product Details
Overview
6' whip flagpole is made from durable 1/4" fiberglass and comes complete with a removable split-bolt mount.

Unique two-piece pole design allows easier storage while being very strong.

Flags come with rubber O-ring mounts for the option of stacking multiple flags.

Complete with mounting bolt that can be easily removed, making the pole compatible with quick release holders.

Iron Cross shown above, see photos for other options.
Reviews
Add Your Review
Currently there are no reviews for this product. Share your opinion with others, be the first to write a review.
Add Your Review
Tell a Friend