Cart Contents
Your cart is currently empty
Subtotal: $0.00
Categories
Manufacturers
Email or Call
Call Immortal ATV Toll Free at:

Immortal Specials
Sponsored Events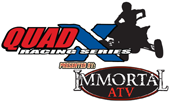 Immortal TV

Product Details
View Larger Image

(0.0 on 0)

No Toil Pre-Oiled Filter Yamaha Raptor 125

SKU: 1159700027
Overview
No Toil Pre-Oiled Filter is ready for fast and easy installation so you are able to get back on the trail fast. The No Toil Pre-Oiled Filter is Biodegradable foam and oil so you are able to dispose of the filter safely and easily. The No Toil Pre-Oiled Filter meets OEM specifications for an exact fit to your air box and offers great performance and is dependable. So if you want to improve your machine airflow and increase the horsepower with in minutes go with the No Toil Pre-Oiled Filter.

No Toil manufactures the worlds best 2-stage foam air filters.

Using only the best flame-laminated dual-layer foam bonded with the highest quality glue they hand make each foam filter to stand up to the roughest and toughest of any style of riding or terrain.

These filters, used with No-Toil foam filter oil, provide the best air filtration system in the world!
Reviews
Add Your Review
Currently there are no reviews for this product. Share your opinion with others, be the first to write a review.
Add Your Review
Tell a Friend