Cart Contents
Your cart is currently empty
Subtotal: $0.00
Categories
Manufacturers
Email or Call
Call Immortal ATV Toll Free at:

Immortal Specials
Sponsored Events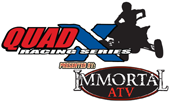 Immortal TV

Product Details
View Larger Image

(0.0 on 0)

Teixeira Tech Frame Gusset Kit Yamaha Raptor 125

SKU: ttgussrap125
Overview
The Teixeira Tech Yamaha Raptor 125 Frame Gusset Kit is a 34 piece kit that hits the necessary stress points for MX racing.

Teixeira Tech gusset kits are engineered to strengthen the oem frame with small gussets that still allow frame flex.

38 piece kit, CNC Waterjet cut pieces.
Reviews
Add Your Review
Currently there are no reviews for this product. Share your opinion with others, be the first to write a review.
Add Your Review
Tell a Friend