Cart Contents
Your cart is currently empty
Subtotal: $0.00
Categories
Manufacturers
Email or Call
Call Immortal ATV Toll Free at:

Immortal Specials
Sponsored Events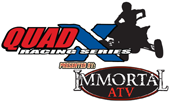 Immortal TV

Product Details
View Larger Image

(0.0 on 0)

Ride Engineering Billet Engine Kill/Engine Starter Switch

SKU: MX-KS00B-AS
Overview
Replaces the stock kill switch on all off-road motorcycles and minis that have 30-32mm span between the clamp mounting bolts.
Integrated into the clamp that holds the clutch lever or front brake master-cylinder; this item eliminates one component completely off the motorcycle to make handlebar changes faster and easier than ever before.
It also creates more space for handguards, lap timers and other handlebar mounted accessories.
For those that ride electric start motorcycles, a second switch can be added to eliminate the stock start button!
Comes with mounting hardware.
Works great on ATVs!
Reviews
Add Your Review
Currently there are no reviews for this product. Share your opinion with others, be the first to write a review.
Add Your Review
Tell a Friend