Cart Contents
Your cart is currently empty
Subtotal: $0.00
Categories
Manufacturers
Email or Call
Call Immortal ATV Toll Free at:

Immortal Specials
Sponsored Events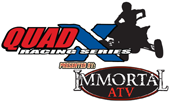 Immortal TV

Product Details
View Larger Image

(5.0 on 2)

FourWerx Carbon Fiber Hood Honda TRX 450R and 450ER

SKU: FWCHTRX450
Overview
Real 3k 2x2 Twill Carbon Fiber
Fits all TRX450R's w/ out headlight unit
Easy mounting w/ supplied push pins
Aluminum Grill Inserts
See pics for available models.
Reviews
Add Your Review
Reviewer: Michael M.
01/23/2018 08:28am

So much better looking than OEM, plus it vents better too!
Reviewer: Racer Joe
02/08/2017 08:19am

No carbon color plastic here, this is the real thing, best hood available!
Add Your Review
Tell a Friend